Product description :
Mainly used for the identification and analysis of metal internal structure of the organization, it is an important instrument in the Metallographic structure research: casting, smelting, heat treatment of material microstructure; inspection or material analysis of raw materials all shall be using this instrument. It is an effective means to study the surface morphology, and widely used in electronics, fiber, textile, printing, micro-particles, powder and other industries. And it has become an necessary equipment of scientific research, teaching, and industrials. In today's society, the conventional metallographic microscopy and photography can not meet the requirement of more and more researches. Input microscopic image into computer and do a variety of image post-processing by the microprocessor is a new technology in the microscopic field, can synchronize with the advanced technology of the world. The instrument is equipped with more than 10 million pixel digital camera system, with multiple optical zoom, can shoot standard magnification microstructure map, suitable for calibration contrast, rating and set times printed.
1. With high-definition image capture card easy to synchronize the display to complete the focusing of the microscope and real-time acquisition of microscopic images;
2. The image can be processed in various ways by computer.
3. The system was equipped with professional quantitative metallographic image analysis computer operating system (SRMAS software), real-time measurement of the collected sample map, ratings, analysis, statistics and graphic output report;
4. Scientific configuration of the system, easy to use, widely used in mining, quality inspection, research and teaching enterprises.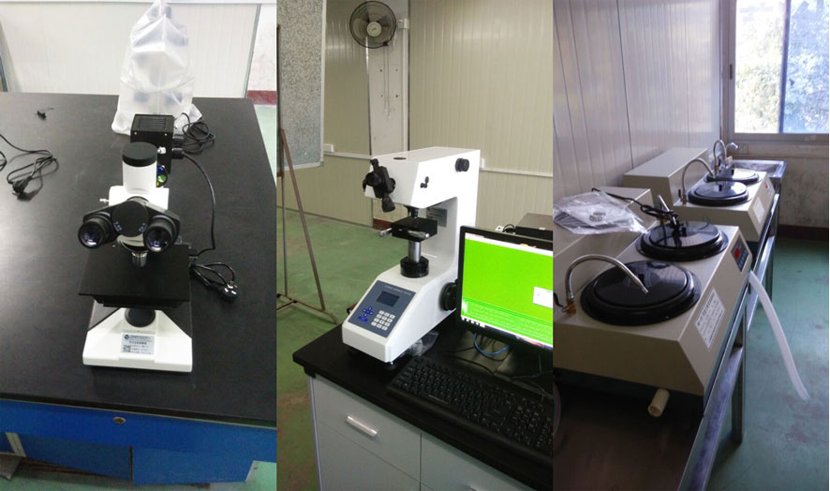 Main configuration :
1) Instrument body
2) Light source module
3) Eyepiece sleeve
4) Ternary interface
5) Flat-field objective PL10X, PL20X,PL40X,PL100X oil
6) Flat-field eyepiece 10X
7) Graduated ocular 10X 8) Micrometer 0.01/ 1 mm
9) Color filter yellow, green, blue
10) Synthesis of oiled 11) Micro slide Φ10 mm,Φ20 mm
12) Spring clamp
13) Dust cover
14) Spare lamp 20w/6v
15) Spare fuse 0.5A
System configuration:
1) Ternary inverted metallurgical microscope 1set
2) Digital adaptor 1pc
3) Image Sensor 1pc
4) Image capture card 1pc
5) Professional quantitative metallographic analysis software 1set
6) Softdog 1 pc
7) Data line 1pc